New Kia Forte for sale in West Nyack NY Near Yonkers NY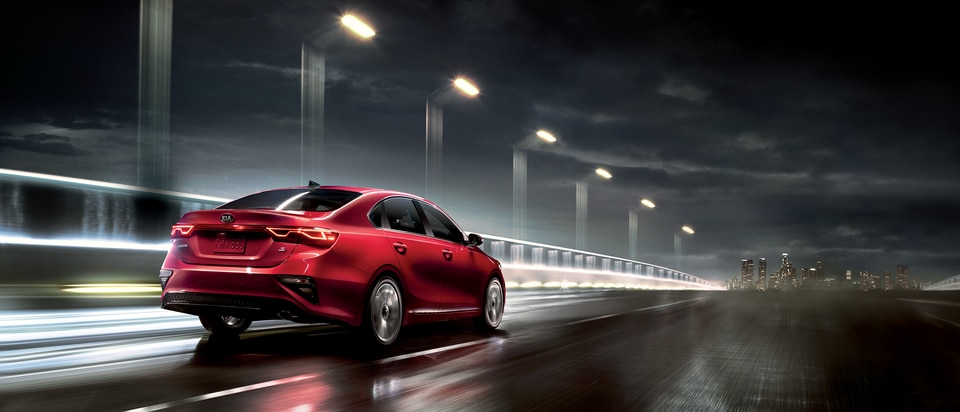 Zip Around West Nyack in a New Kia Forte
The Kia brand is known for making performance and technology-focused vehicles, and the Kia Forte is no exception. The new Kia Forte is packed with features that millennials and baby boomers alike will enjoy.
Performance Features
The Kia Forte is a dream for drivers who seek the thrill of a performance vehicle, while also needing a practical vehicle to driver around Yonkers. The new Forte offers seamless acceleration, responsive handling, and a transmission with adaptive style shift logic. Some of these performance features also contribute to the vehicle being efficient. The Intelligent Variable Transmission, for example, can hold the Forte's motor at the correct RPM longer, which makes it more efficient. With this transmission, the Forte FE offers an EPA-estimated 31 mpg city and 41 mpg highway.
Technology Features
Technology is prevalent both inside and outside the Kia Forte. Inside the vehicle, drivers can enjoy Apply CarPlay™ and Android Auto™, which come standard on all new Forte cars. These features allow you to use navigation, make calls, and listen to music from your mobile device, all while your hands remain on the wheel.
When it comes to technology-focused safety features, the Forte comes standard with Forward Collison-Avoidance Assist (FCA). This feature can identify certain hazards on the road and will notify the driver with both audible and visual alerts.
Trying to fit in a tight parking spot or parallel park on the streets of White Plains? The Forte offers available Parking Distance Warning-Reverse (PDW-R) which uses a sonar sensor system to identify objects close to your car. If you get too close, the system will alert you audibly.
Check Out the Kia Forte Today
To learn more about the Kia Forte, we invite you to visit our dealership today. We can explain the differences between the Kia Forte FE, Forte LXS, Forte S and Forte EX, and help you find the perfect new Kia car for your budget and lifestyle. We're located conveniently near Spring Valley and look forward to meeting you soon.